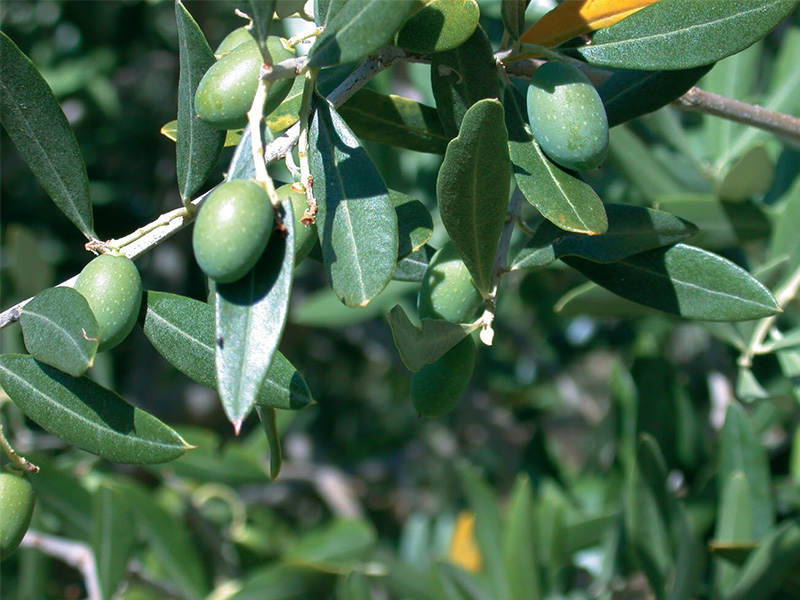 The phenols are responsible for the nutritional and sensorial characterization of the oil.
A bitter and intense flavor, typical of Umbrian extra virgin olive oil, indicates the abundance in polyphenols, and so its potential health benefit. Extra Virgin Olive oil, extracted from olive fruits of Olea europea, is mechanically produced by crushing olives without the use of any chemical products (solvents) and under controlled temperatures (less than 86°F [30°C]). Olives are rich in monounsaturated fatty acid, carotenoids, vitamin E and phenolic compounds (oleuropein, oleocanthal, hydroxytyrosol and tyrosol) acting as antioxidants.

The above mentioned extra virgin olive oil production process is able to guarantee the quality of, the resulting oil, in terms of flavor and beneficial compounds (monounsaturated fatty acids and natural anti-oxidants).Why should Extra Virgin Olive Oil be an essential ingredient of a healthy diet?EVOO, and more in general, any other fat, provides 9 calories per grams (90-120 calories per tablespoon). These calories are mainly derived from oleic acid, the monounsaturated fatty acid (MUFA) which characterize the EVOO.We know that including food sources high in MUFA, such as extra virgin olive oil, in our diet may protect cells from oxidative damage that is a well-known risk factor for many non-communicable diseases (such as cardiovascular diseases, diabetes and cancer).