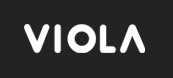 The Viola family
The Viola family lives in this land and has been producing oil for generations.
They belong to this extraordinary land, and they are rooted here and have a strong tie to the land: the work in the fields and the olive groves as the only means of support, the waiting, the hope and the joy of a good crop after a hard year's work.

Those are simple actions that show our respect for this fruitful land...